HERE ARE A FEW TIPS TO HELP GET YOU STARTED!
Click link below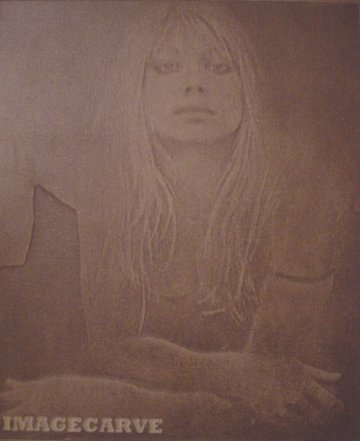 This carving is featured in our free demo.It is an example of a project with good contrast and color. It was done with X=.020" Y=.020" max depth=.030" and was cut with a carbide single flute 60 degree V-cutter.
This particular carving was done from the same image below
but without as much touch up to the origional image. You can see where we cleaned up the background, which can sometimes take away from the subject.